We bring in the best marketing minds in the industry for one reason: To help YOU integrate digital channels.
Marketing agency Aimclear and the Duluth Area Chamber of Commerce will host the tenth annual Zenith Marketing Conference on Thursday, April 20, 2023.
Designed for marketing pros of all levels who want to engage in meaningful digital marketing programs, #Zenith2023 brings innovative marketing pros to Duluth, where they will provide attendees the strategies, tactics and tools necessary to make more money through digital marketing. Attendees will gain actionable knowledge they can use right away to help them sell more, generate valuable leads, boost online engagement, increase social market share and avoid wasteful online spend.
SPEAKERS
Zenith Keynote Speakers
PRICING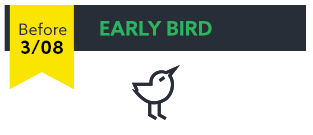 $199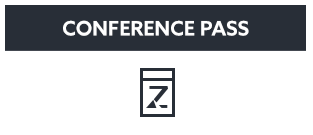 $299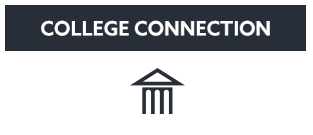 Student: $99
Available to all college students. You must present your student ID when checking into the conference.
Register Now

›
AGENDA
Track 1 Zeitgeist: Zinema Screen 1
Track 2 Zeitgeist: Teatro Zuccone Theater
Track 3 Zeitgeist: Zinema Screen 2
8:00-8:30am
Registration, Morning Coffee - Greysolon Ballroom
8:30-9:30am

Morning Keynote 🔰




State of the 2023 Digital Marketing Universe & Beyond (OMFG)


Speaker:
Marty Weintraub, Founder, Aimclear Moderator:
Joe Thornton

Marketing is a rapidly evolving industry that undergoes substantial transformation often. Still, 2023 roared from the start, blasting marketers with tectonic changes including AI, privacy, rapidly devolving channels' transparency, audience targeting contraction, radical SEO shifts, tech bubble layoffs, potentially subversive apps, misinformation, Apple's predatory privacy stance, and other significant challenges. Zenith 2023 will delve into these issues and more. Marty's morning keynote will set the tone for the rest of the day's agenda, orient attendees, and support selection of sessions to prioritize.

Greysolon Ballroom
9:45-10:30am

#SEO Quality Vs. Quantity & Why Nearly the Entire Search Industry is WRONG


Speaker:
Lea Scudamore, SEO Analyst, Aimclear Moderator:
Amanda Farley

2023, even more than ever, has featured a disturbing wave of SEO misinformation regarding its true role as a channel in the integrated marketing stack. Lea will share use case data (with permission) from one of Aimclear's winning 2022 US Search Award entries. Attendees will take actionable methods to support a data-backed understanding of today's SEO:

-Crush the age-old question: quantity vs quality, crap-traffic vs. mountains of valuable conversion KPIs
-Understand how major search tools gaslight users into believing what their data can offer is somehow what SEO's jobs must be
-Trim the traffic-fat vs. transactional function debate for commerce and lead gen sites
-Ride news trends like a stallion, bolt past competitors via superior understanding to crush SERPs
-Smash stakeholders' expectations with real-world results
-Integrate with paid for yummy retargeting pools


Surviving the P-Max, Broadmatch, SmartBidding, Cluster?! Modern PPC Tips, Tricks, Strategies, & Shortcuts


Speaker:
Adam Proehl, Partner & Co-Founder, NordicClick Interactive Moderator:
Desiree Yourczek

Feel like you can't win with Google Ads? Seeing wasted spend? Feeling heat about PPC performance from the boss or clients? More automation was supposed to make things simpler, right? Unfortunately, that's not how any of this works in spite what you may have been told.

This candid session will reveal what real PPC pros do day in and day out to navigate this increasingly complex world. One bad setting or decision could waste a LOT of money by sending your program down the wrong path quickly. Learn tips about key settings (which aren't always front and center), what you need to be monitoring, when to panic, when to ride things out, and when you need to say "F#<k it! This ain't working!"

Adventures in Amazon Display Ads: A Path to Diversifying Paid Strategy


Speaker:
Joe Shelerud, Co-Founder & CEO, Ad Advance Moderator:
Amber Deedler

With the rise of Amazon as a dominant player in display advertising, it's no surprise that more and more brands are turning to Amazon to reach their target audiences. In this presentation, you will learn about the unique benefits of Amazon display advertising and how it can help you reach marketing goals. This session offers an opportunity to gain a comprehensive understanding of Amazon advertising and how it can drive better results for your eCommerce brand – whether or not you sell on Amazon.

10:45-11:30am

AI Based Search & Consumer Behavior Moving Beyond SE(ngine)O to SE(xperience)O


Speaker:
Duane Forrester, VP of Industry Insights, Yext Moderator:
Rob Karwath

Consumer Behavior and Expectations are two of the biggest impacts to any business's success. In this session we'll discuss today's consumer behavior, what customers expect and how new technologies like AI are impacting things. We'll also explore how behavior is changing the landscape, challenging large, established technology companies to adapt or see their reach diminished. From SEO to reputation management and on through generative AI's impacts, you'll see what it takes to succeed today…and tomorrow.

Tim's Big List of ROI-Crushing Paid Sh*t to Try in 2023


Speaker:
Tim Halloran, Director of Integrated Ad Operations, Aimclear® Moderator:
Joe Thornton

Let's face it, targeting has gone to catfish. Costs are through the roof, half the targeting tactics in Facebook don't work anymore, Apple has weaponized privacy (and they're winning), Google's "P-Max black box" is turning us all automation droids with access to zero optimization data, and to top it off, our venerable tracking cookie is about to crumble into pieces (sooner than most people think). Other than that- EASY PEASY LEMON SQUEEZY, right?!
Not to worry – Tim to the rescue! He'll share tactics from award-winning case studies which beat the odds and continue to deliver for his clients. In this session we'll be covering a list of actionable paid strategies that you can try to increase your ROI. Ideas like:
• Geo-Fencing / Localization: Footfall Attribution, Time-Based Geo Clusters, for special events, & more
• Niche Platform Opportunities: Discord, Quora, eCom Twitter, Programmatic
• New & Interesting Ad Formats: From Meta to TikTok
• Mashing Up Programmatic & Paid Social to Get Super Duper Retargeting Pools
• Innovative Targeting Combinations: Daisy Chain your Channels for Brand Inundation & Relevance KPIs
• Micro Influencer Targeting: 1P List Growth, Scraping, & a couple grey-hat favs
• Short-Form Video: From eCom to B2B – ideas to make it part of your funnel.


Going International! Global Search Do's and Dont's (And Why You Should Care)


Speaker:
Motoko Hunt, President, AJPR Moderator:
Marty Weintraub

While the SEO best practice works for all languages and countries, that's not enough to succeed in the Global SEO and SEM, especially in Asia. This session touches the commonly found issues among the International Websites, and how to maximize the potential businesses abroad by avoiding the issues.

State of search and Japan and APAC region
Search Behavior
Popular Search Engines-you may be surprised
Customer Interests and Market Trends

Common mistakes and issues
Languages
Keywords
Translation vs. Localization
Link Building


11:45-12:30pm

Core Web Vitals Demystified – Learn These Skills or Lose Your Job


Speaker:
Joe Warner, CTO, Aimclear Moderator:
Chase Dunbar

This session is for both SEO and Paid Marketers. Core Web Vitals are the subset of Web Vitals that apply to all web pages and should be measured by all site owners. Each of the Core Web Vitals represent a distinct facet of the user experience, is measurable in the field, and reflects the real-world experience of a critical user-centric outcome. Failure to honor Google's Core Web Vitals requirements can dramatically affect how pages rank.

Also, while paid performance marketing (advertising) and site-experience have traditionally existed at some level of separation (with the major exception being Landing Page Quality Score), the paradigm is changing. Our data shows that site-wide user experience (Core Web Vitals, ADA Compliance, etc.) including and flowing from landing pages can impact the cost and ability to scale integrated paid performance marketing and maintain reasonable CPAs.

Attendees will be empowered to better understand the key pillars of Core Web Vitals:

Performance, Accessibility, Best Practices and SEO
The meaning of FCP, LCP, TBT, and CLS
The potential effect of Core Web Vitals on paid marketing

Dominate Local Search Rankings with Relevance, E-E-A-T, and More


Speaker:
Kevin Mullett, Director of Visibility & Social Media, MarketSnare Moderator:
Lea Scudamore

Are you locally relevant? Does Google agree? Local SEO is not limited to Google Business Profiles (GBP) and the map pack. In this session, we'll empower you with tips, techniques, tasks, and tools to improve your local visibility in your primary market and beyond. How? With relevance, reviews, business listings, citations, backlinks, E-E-A-T, and more. Whether you're a small business owner, digital marketer, or SEO specialist, this session will help you improve what you're already doing well and provide you with the actions you need to dominate your local search rankings.

Unleash Google & Bing Audience Targeting Superpowers


Speaker:
Brooke Osmundson, Leader of Digital Marketing, Smith Micro Software Moderator:
Joe Thornton

Google and Bing offer vast arrays of advanced targeting options which power their suites of paid marketing products, i.e., search, display, Youtube, shopping, etc. Mastering platform audience tools can seriously impact effectiveness of most use cases (translated, make more ca$h) Join MN Search Board Member and venerable Twin Cities marketer Brooke Osmundson for a no-cash-left-on-the-table session. Learn mighty targeting clout to refine your Google and Bing ecosystem paid campaigns. Attendees will leave more able to:

-Build complex psychographic targeting stacks using the AND and OR operators
-Capitalize on audiences' purchase "Intent," and other behavioral variables
-Mashup psychographic audiences as qualifiers behind search and shopping campaigns
-Gain fabulous insights by performance of keywords and creative concepts in various audiences.
-Remarketing hacks you won't tell your competitor about

12:30-1:30pm
Lunch Greysolon Ballroom
1:45 - 2:30pm

Afternoon Keynote 🔰




Fighting Off Digital Marketing Imposter Syndrome with Facts


Speaker:
Cindy Krum, Founder & CEO, MobileMoxie Moderator:
Marty Weintraub

Google is constantly changing. Keeping up with all the tests, updates, announcements and new topics can feel like a monumental task. Discussions and lamentations about Imposter Syndrome are rampant in the SEO community, but no one has taken the topic head-on yet, until now!

Cindy Krum will outline why Imposter Syndrome is so common among digital marketers, what causes it, and how it can be tamed. Attendees will gain a much deeper understanding of how popular SEO tools, tips, techniques and …. Twitter personalities affect your understanding of Google results, best practices and your job as a whole. Cindy will share a foundational understanding of how to evaluate internal and external feedback to really understand what is going on, and the potential impact that you are having in your job.

Lacking confidence in any aspect of your digital marketing assessments, audits and recommendations can limit effectiveness in your current role, hamper the impact of your communication, and hinder career advancement in the long run. More than just a pep talk, this presentation will give you tools and strategies to understand SEO in a deeper way to help gain confidence in your SEO convictions, and tools you need to confidently communicate findings, recommendations and successes for better overall impact, job success and satisfaction. If you or anyone on your team has suffered from Imposter Syndrome, this talk is a must-attend part of the event.

Greysolon Ballroom
2:45-3:30pm

The Non Profit Digital Marketing Enigma: Building Blocks for the Unsung Doer of All Things


Speaker:
Jane Jandl, Digital Marketing Director, DECC Moderator:
Emily Dvorak

Working for a non-profit can make digital marketers feel like they're playing Battleship in a bathtub. We must somehow manage strategy, budgets, multiple social platforms, advertising channels, and brand creative. All the while, responsibility overload does not minimize accountability to stakeholders and results. Success requires a coherent strategic process and an ability to break through clutter to manage it all.

Join Jane Pederson Jandl, Digital Marketing Director at the Duluth Entertainment Convention Center for a peel-back-the-curtain approach to strategizing digital marketing in the non-profit landscape. Attendees will leave with a takeaway, Survival Checklist of Non-Profit Marketers, along with the enhanced ability to:

Cultivate non-profit brand affinity
Purposefully spend limited digital marketing budget
Optimize Facebook ad cost per engagement
Write mobile-first social copy that compels
Maximize LinkedIn and Sales Navigator


ChatGPT & AI – Chatbots, AI, And The Marketer's Conundrum


Speaker:
Will Scott, CEO & Co-Founder, Search Influence Moderator:
Laura Perttula

Learn how to break the Internet with ChaptGPT. AI, Chatbots, and ChatGPT are revolutionizing the way marketers create content. Will Scott does not believe it's hyperbole to say, "This changes everything."

As an old-school SEO, ChatGPT and its peers are a great opportunity for testing and tuning. As marketing professionals, we all have to get smart, fast, on the benefits and risks of AI.

Attend this session or risk being crushed by another marketer who did.

Get the Message, The Future of Online Conversion is Conversational


Speaker:
Aaron Weiche, Cofounder & CEO, Leadferno Moderator:
Joe Warner

With investments in SEO, local SEO, social, ads and more to drive website traffic marketers need to convert as many of those visitors to leads as possible. Learn how to step up your conversion strategy and tactics with better calls-to-action and text messaging to increase conversion and capture more leads.

Communication is shifting and messaging is leading the way. A recent survey showed that 89% of consumers want to be able to message with the brands and businesses they work with, yet many are still not offering messaging channels to their customers. The next evolution in conversion is conversational powered by text messaging and messaging channels.

In this session you will learn key strategies and tactical tips on how to boost website conversion, how 2-way texting can be leveraged for leads, how to gain team efficiency in communication, track messaging leads, and more.

3:45-4:30pm

Integrated Digital Strategy in the Age of AI 🤖, Machine Learning, & Data Privacy Oh My!


Speaker:
Amanda Farley, CMO, Aimclear Moderator:
Tim Halloran

What used to be a channel mix, is now a churning channel blender. Determining the best combination of channel tactics to service strategic objectives has become a murky, convoluted data sinkhole making effective decision making, let alone funnel attribution, complicated bordering on impossible.

This session will help clear the air, with award winning use case examples. Attendees will learn how to work with an integrated mindset in an intra-channel world, breaking down silos and leveraging cross-functional collaboration to maximize marketing ROI.

We'll explore the latest trends in data privacy, including the shift towards first-party data and the growing importance of data security in the age of AI and machine learning. Understand how targeting is changing in response to new privacy regulations and consumer preferences, and learn how to adapt your marketing strategies.
– Key takeaways from this session will include:
– Learn how to navigate multi-channel strategies for a new age of data and privacy
– Discover the art of leveraging data, making it your brands most valuable asset
– Ways to leverage automation and AI to drive tangible results in your integrated marketing campaigns

Human-Centered Content Marketing: Define Your Audience to Connect & Convert


Speaker:
Cari O'Brien, Chief Word Nerd & Owner, Custom Content Solutions LLC Moderator:
Laura Perttula

As a marketer, you may have strong feelings about what ChatGPT and other AI content generators are bringing to the world of content creation. But here's the thing: It doesn't matter what your position is on AI or even who/what-a-bot ends up writing your content. If you don't have the right customer-focused foundation in place for your brand, you'll never be able to deliver content that stands out, connects and converts.

In this session, we'll cover how to create content that connects on a human level. We'll dive deep into what you'll need to define to get inside the heads of your ideal audience. We'll then discuss where to look for your audience online and the best types of content to have in place to convert leads into loyal customers. After this session, you'll be able to:
-Define your ideal customer avatar in a holistic, inclusive way
-Identify where your ideal customer hangs out online and the content they're clamoring for
-Choose the right content types to captivate and connect with your ideal customer
-Ensure your content embraces key qualities that drive connection and conversion

Reputation-Boosting PR/Communications in the Age of AI: How Bots Can Build OR Destroy Your Greatest Asset


Speaker:
Joe Thornton, VP of Strategic Communications & PR and Rob Karwath, VP of Integrated Content & PR, Aimclear Moderator:
Laura Perttula

Deploying great PR and thought leadership is no longer a nice-to-do. It's IMPERATIVE. Too many PR/marketing pros are suddenly struggling to find their mojo, fearing bots are rendering them obsolete. Those who embrace the potential of AI-infused communications and minimize the risk of brand-busting bot disasters will win the day moving forward.

Your reputation as an individual or brand is at stake – and will always be – your most valuable asset. Don't miss this session with the Aimclear Communications Practice Group leaders, Rob Karwath and Joe Thornton. These two industry pros have been in the trenches as journalists, PR execs, communications strategists, and brand-saving crisis response experts.

Learn how to maintain truly authentic PR & thought leadership – blending human prowess with AI-fueled content and PR concepts that break through. You'll get real-world insights into ways brands have been rewarded or burned to the ground, based on how they deployed AI-infused tactics.

Streaming to Success: How to Leverage OTT for Full Funnel Marketing Strategies


Speaker:
Maria Haun, VP of Digital Operations, MWC Advertising Moderator:
Emily Dvorak

As the landscape of television and video consumption has changed dramatically in the last few years, more and more people have become cord-cutters by canceling cable and choosing streaming or Over-The-Top (OTT) platforms for their entertainment needs. With the massive shift towards streaming video, is your brand ready to transform marketing strategy to reach target audiences?

Join Maria Haun as she reveals the secrets to harnessing the full potential of OTT. Gain knowledge and tools you need to gain a competitive edge in your marketing strategy. Discover how to reach your target audience in a whole new way, understand your customers' needs and habits, and learn how to drive bottom-line revenue using OTT. Don't miss this opportunity to take your marketing to the next level and stay ahead of the curve.


4:30-Close
Happy Hour Celebration!

TESTIMONIALS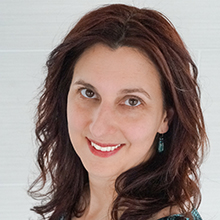 "I have found this social media conference now 'Zenith', helpful and informative every year I have attended, including the first year! AimClear does an excellent job bringing in nationwide experts in a variety of marketing fields. You are guaranteed to learn something. They have various tracks you can choose from, whether your employees are just starting to dabble in social media for your business, to expert and advanced topics. Besides the wealth of information you learn I love the networking piece. It's a place to meet locals in your field and talk about their marketing challenges and successes. It's a great day, well planned out and crafted."
-Molly Solberg - MAS Marketing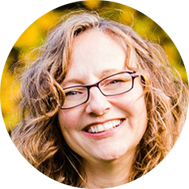 "This is one of my favorite conferences because while I walk away with big aspirational goals for my social channels, there are always a handful of tips I start using the next day."
–Lucie Amundsen - Marketing Chick, Locally Laid Egg Company

"As someone who attends 5 or more conferences a year, this is easily one of the most useful and engaging I attend. If you don't expand your skills, you're not paying attention."
-Dan Hartman, Director, Glensheen
VENUES
Greysolon Ballroom by Black Woods
231 E. Superior Street
Duluth, MN 55802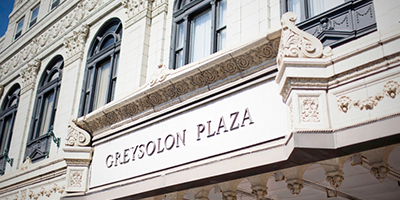 Zeitgeist Teatro Theatre
222 East Superior Street
Duluth, MN 55802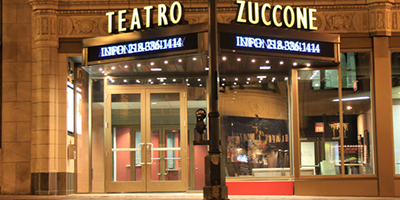 2023 SPONSORS